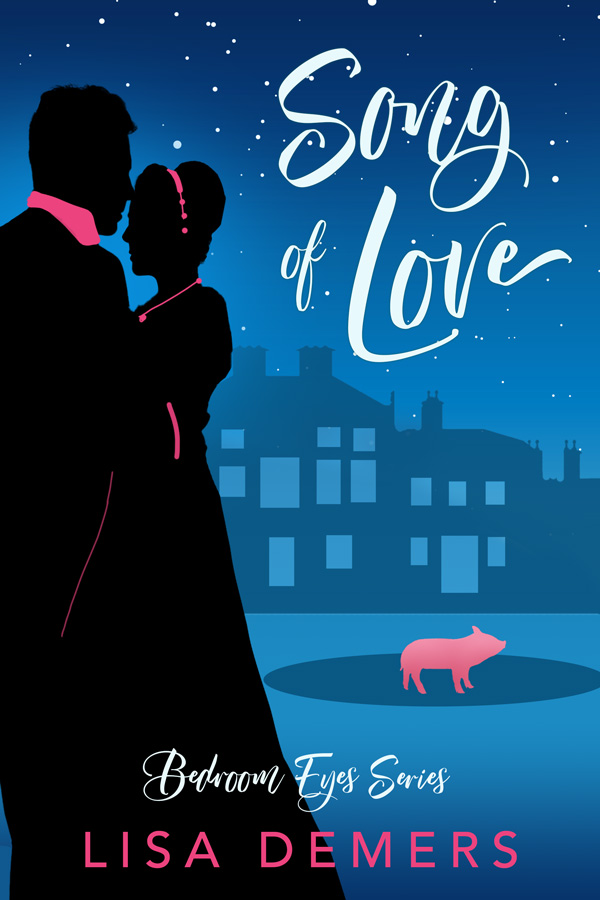 Sometimes heroines are beautiful, smart, and tackle the world. Sometimes, they see the world with a different pair of eyes. They're neither bold, clever, nor assertive but find their own path in life. One that involves piglets. Miss Augusta Rudhall loves her home, playing the piano, and the yearly litter of piglets. She doesn't understand people. They never say what they mean, often saying sweet words when their intention is to be cruel, are unfaithful friends, and she has difficulty figuring out how anyone feels. Yet, she has been told she must marry despite never dreaming of that state.
Uncovering love
For six years, Maida Locke hid her scarred face from the world. But her aunt believes it's time for her to come out of hiding. However, Maida chooses to lease a cottage on the edge of a wood far enough from Barnsley Cross village that she need not run into anyone. She can remain isolated. Bartholomew de Courcy is a mapmaker and surveyor. He may be of age, but his mother tails him from job to job. However, since it is summer, she is off to her sister's, leaving him to live on his own for the first time in Barnsley Cross. He enjoys time alone. But various young men help him with mapping the woods, though 'Balbo' (as his mother calls him) finds the young women's attention at the famous assemblies overwhelming. Then one day, while surveying the woods, he sees a naked figure rise from the brook, her hair tumbling in curling cascades down her back, and this innocent young man is instantly smitten.
crafting love
Alicia Vane returned to her family home, Cole Hall, when widowed. She never anticipated her bachelor brother would marry, certainly not her closest friend! Alicia had planned to spend the rest of her life being mistress of Cole Hall; now, she feels forced from it. To add to her woes, her former in-laws demand she return her ring, an heirloom. However, a simple trip to have it appraised brings her face-to-face with the risen dead: her long-ago secret crush Rufus Hakebourne.
Rufus is bitter. For years, he struggled against his parents' desires for him. When young, his father apprenticed him to an uncle to learn the goldsmith trade, while his mother wants him to be a banker. His attempt at rebellion was disastrous: joining the army. His battalion was involved in deadly fighting, where he went missing in the jungle. Rufus sold out and returned to the family business, his tail between his legs. Now he spends dreary days evaluating jewelry while he dreams of crafting unique pieces--until a woman faints in his shop.
runaway love
Lenore Coffin is the family rebel. Her distinguished and uptight family farm her out to an aunt living in Barnsley Cross. She appreciates the opportunity to pursue whatever desire or activity strikes her fancy. When invited to go to London as a companion, she agrees. When an important man asks her to be his mistress, she agrees. He introduces her to a multitude of interesting people, including Wells d'Ivry, a supplier of military gear. Wells is an inventor. He has worked out a way to weatherproof cloth and, while looking for funding, is introduced to his hostess, Lenore. She is just as quirky as he, as if they were both born with the same unconventional outlook on life. He suggests she join him on his adventures, and she agrees.